SAR anti-burglary roller shutter systems
It is widely believed that every roller shutter is burglar-resistant. Even though roller shutters can deter a potential burglar, they don't really offer an adequate security level to ensure an effective protection against burglary.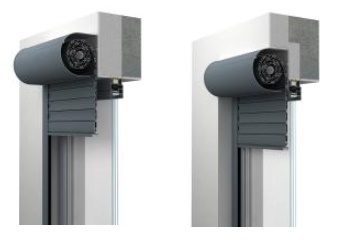 Aluprof, as the first Polish system provider, has designed an innovative system of burglar-resistant roller shutters, which, as a result of research carried out in an accredited laboratory to PN-EN 1627:2011 has received class 3 burglary-resistance certification. This has been achieved mainly through the innovative design solutions. The effective protection is ensured by reinforced channels, which do not allow for bending back and pulling off the roller shutter profiles, and by a special reinforcement in the endslat which ensures high rigidity and stability. In addition, the resistant structure of the curtain prevents any impact-induced damage to the roller shutter. In addition, the latch mechanism mounted in the bottom part of the roller shutter prevents raising of the roller shutter's curtain, which ensures an effective protection of the house. This burglar-resistant construction can be used both in front-mounted .and top-mounted systems.